Apple's iOS - 2% of worldwide internet traffic
Feb 03 2011
Apple's iOS, which powers the iPhone, iPad and iPod touch, cracked 2 percent of all Web browsing in January, with a share north of 5 percent in both the U.K. and Australia to start 2011.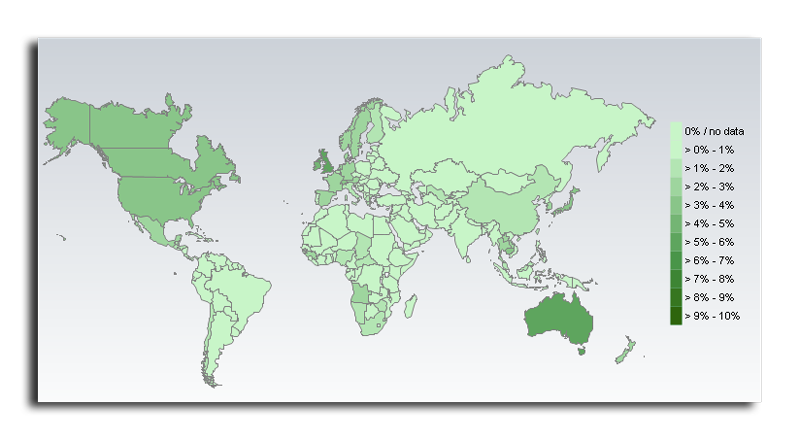 Although this may seem like an insignificant number, it brings with it some interesting difficulties for web developers - Flash websites.
When a web developer is given the task of building an interactive website that requires features that only flash can really offer, such as seamless videos that can start and stop at specific times as decided by a script, he or she has to decide whether to build the site the way it was meant to with flash or simplify it and use more friendly languages such as JavaScript and HTML5. If the developer chooses to go with flash then the task of building one website has just turned into 2 because, with 2% of the world's internet usage, there has to be a mobile version that iOS users can view.
And that's not the only problem with flash. Flash applications tend to take up an amazingly large amount of processing no matter what device is rendering it. I have had flash websites completely lock up my computer on more than one occasion and it wasn't even from anything amazing, just a website with a menu and some fancy mouse-over effects. I have a 1 gigahertz Samsung android phone that can easily render 720p videos compressed with the matroska video codec, which is saying a lot in terms of processing power because this codec uses quite a complicated compression algorithm that even modern laptops would have trouble rendering. Yet, if I try to watch an extremely low resolution flash video (less than 480p) my phone has huge troubles rendering and I get about 1 frame per second which is completely unwatchable.
So is it really worth building a website with flash? We don't think so.