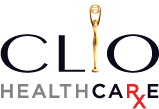 Stopthewait.ca
has won the 2010 clio healthcare awards in the category of interactive media.
Click here
to see the interactive winners pdf, and
here
to see the clio website.

Stopthewait.ca also won an award from the
Interactive Media Awards.
Juxtapposeit is a colourful fun game-like microsite designed to gather statistics about mobile application icons. The idea of the website is to allow the user to choose which of the 2 randomly selected icons they like best. Over time, statistics can be generated to determine how good an app icon really is. The website includes some very dynamic effects that can only be seen by looking at the site for yourself.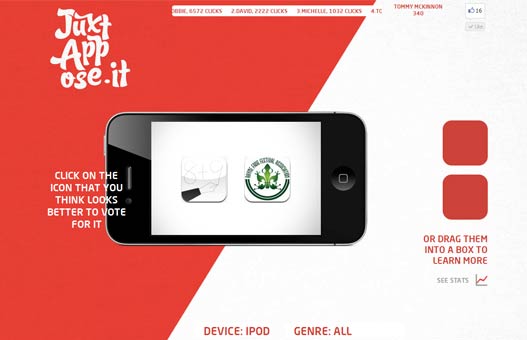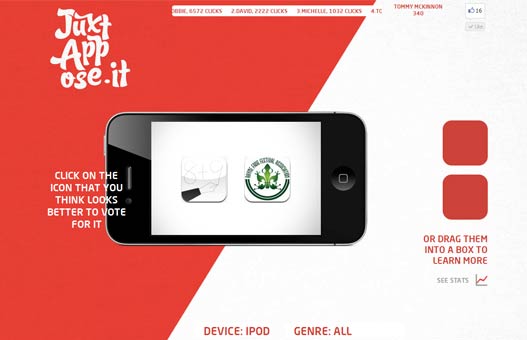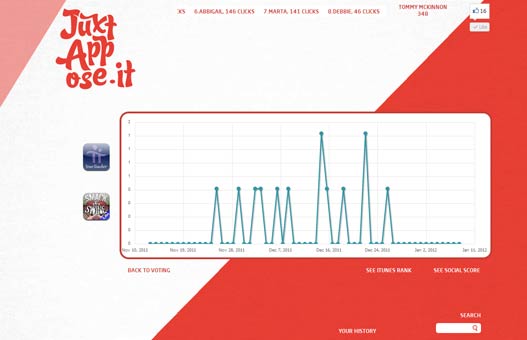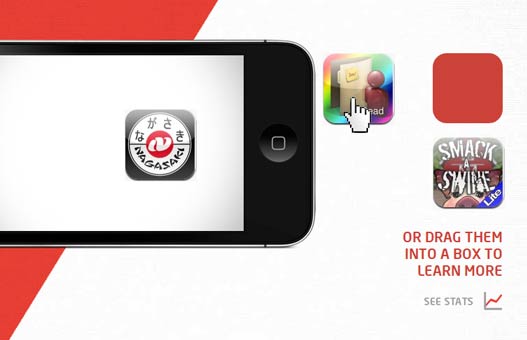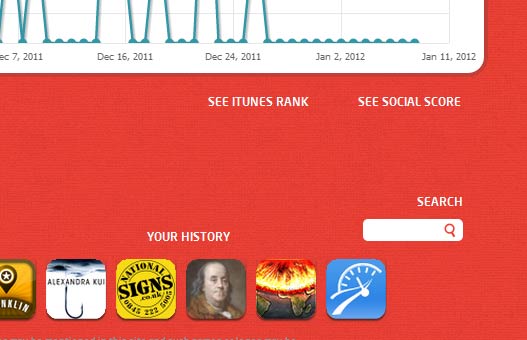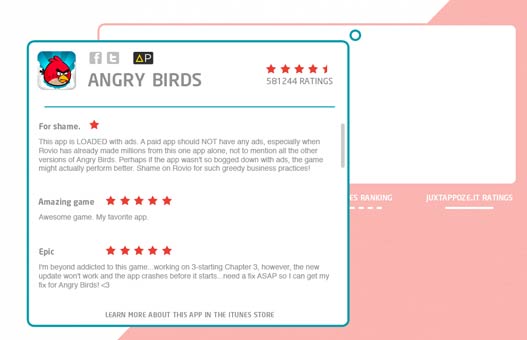 Analytical Path came to fruition out of a need to understand the data behind the performance of apps. Our goal is to provide quick and meaningful data visualizations in an effort to discern those vital pieces of information that help producers, product managers, marketers and executives gauge their appís performance and make important core business decisions.

Rank, sales, and revenue data provide the foundation upon which we evaluate app performance, but key indicators and important trends are often embedded within this information. We enable you to extract such information to better understand the forces at work affecting your appís performance.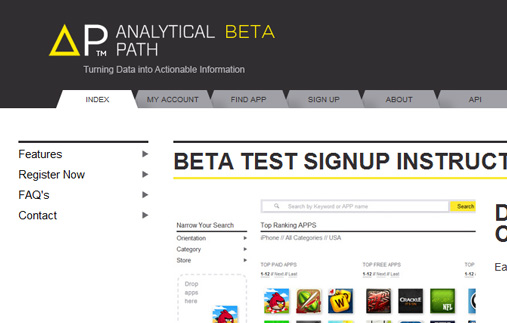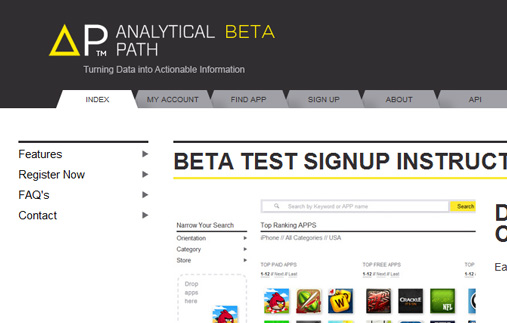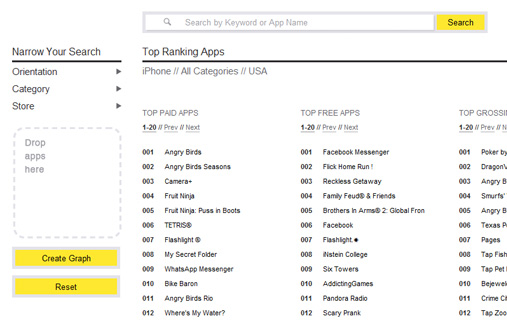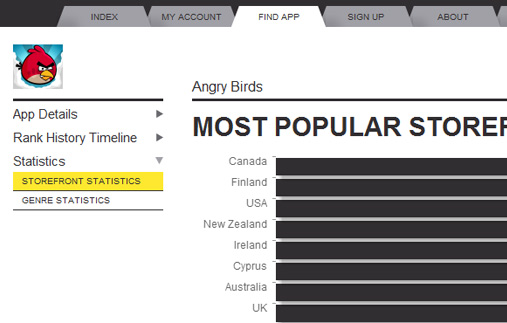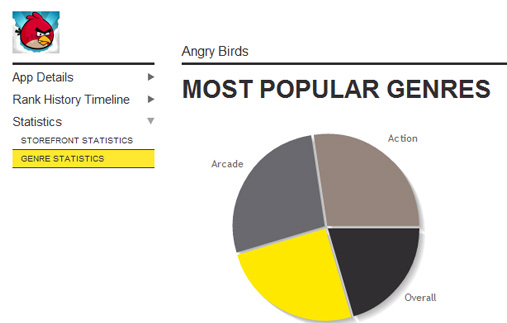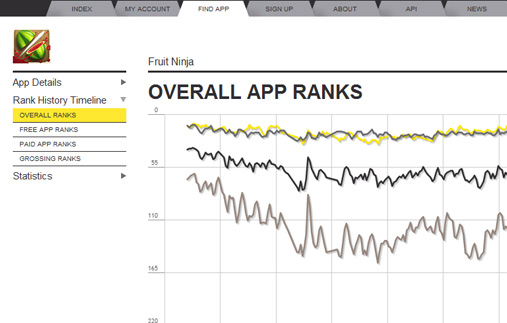 intermagconference.com/2012/
INTERMAG is the premier conference on all aspects of applied magnetism, and all members of the international scientific communities interested in new developments in magnetism and associated technologies are invited to attend and submit their latest findings to INTERMAG 2012. The conference will provide a range of oral and poster presentations, invited talks and symposia, a tutorial session, and exhibits reviewing the latest developments in magnetism. Selected papers from the conference will be published in the IEEE Transactions on Magnetics.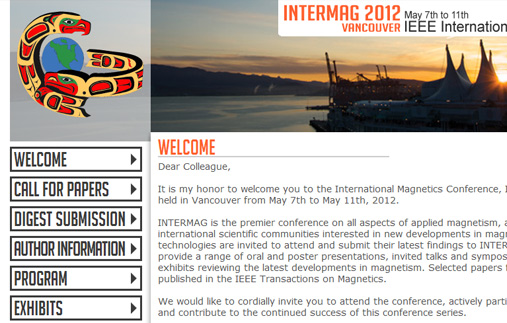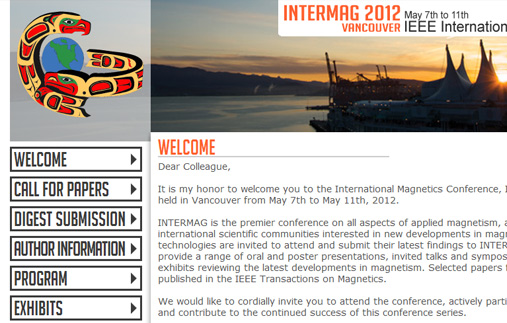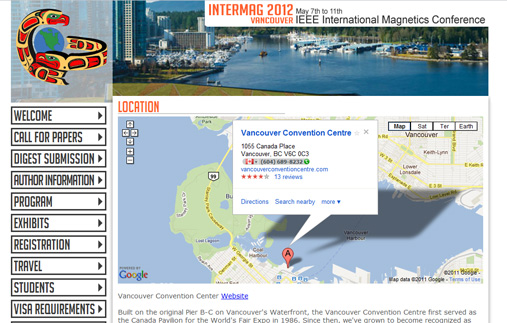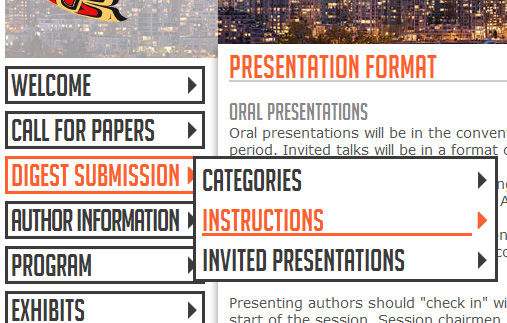 Stopthewait.ca, designed by
Spring Advertising
and developed by Hyperevo, presented us with some very unique challenges. The website had a strict development deadline of only 2 weeks from the time that it was started. It also required an interactive video of a comedic doctor that had to play over 35 specific clips at the correct time depending on what the user clicked.
This Health Sciences Association of British Columbia campaign website allowed members of the public to voice their opinion of the healthcare system in as easy of a way as possible. By filling out their name and email anyone can send an email to various politicians in BC. Of course, though, the exact emails of the politicians were hidden to protect their privacy.
This site was quickly built in less than 8 days with no errors or launching difficulties.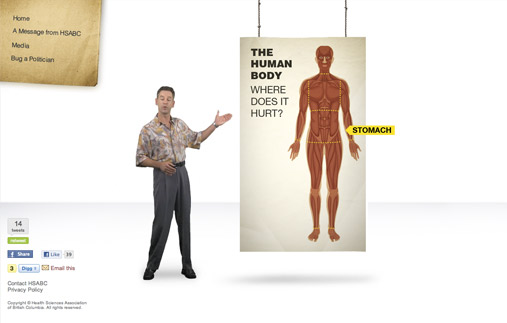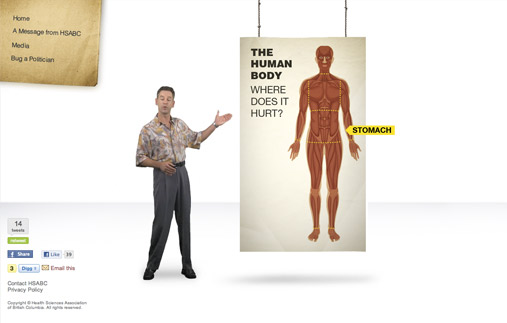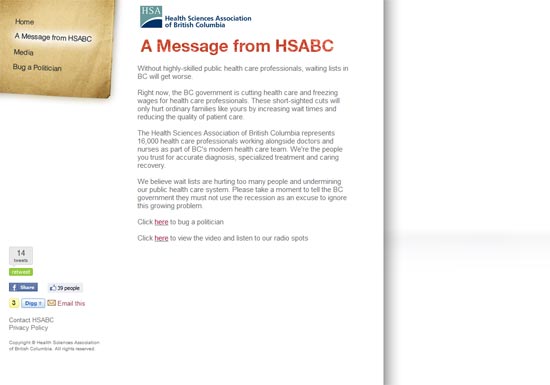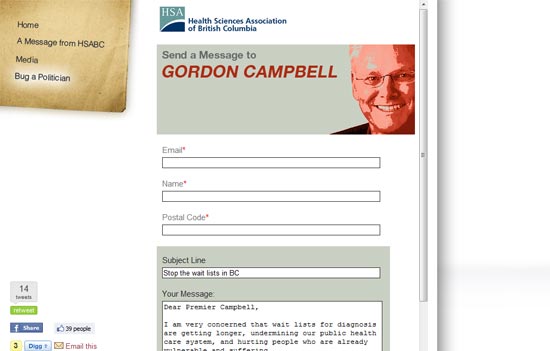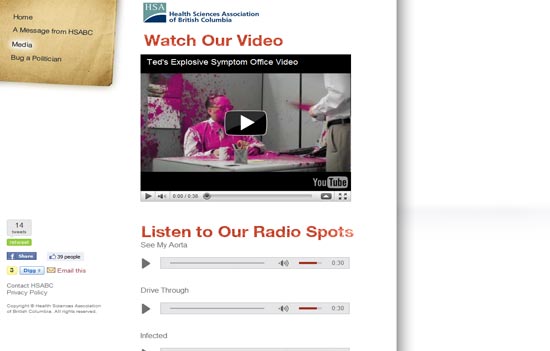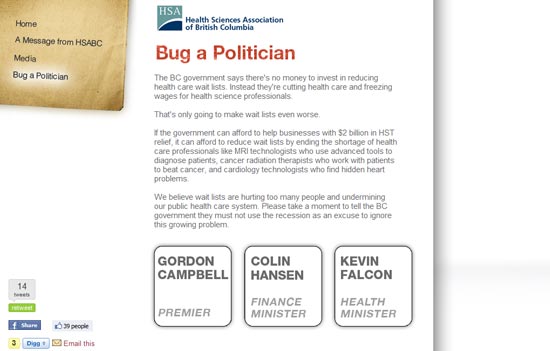 Jana.ca is an elegant and clean website that was designed to reflect the clothing companyís image. The website presents seasonal collections of clothing items with a user controlled slideshow. Jana needed the ability to easily add new clothing collections for the future, and it needed to be easy enough for someone with absolutely no training to use. For this we customized our own content management system and now new collections can be added in an easy and convenient way from anywhere in the world.

The store locater page needed to index over 700 different locations all across the world, and it also needed to be able to tell the distance from any address in the world in order to show only the closest locations. For this we used a high speed MySQL database and utilized some GPS data and trigonometry to dynamically calculate the distance from a customerís address to the closest locations instantly.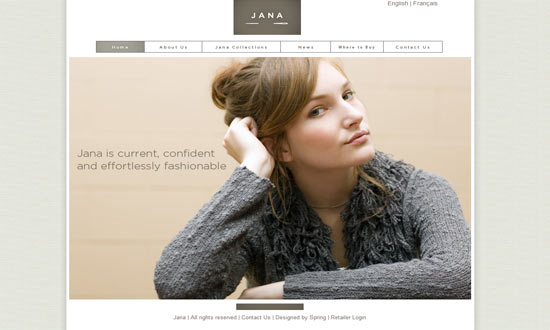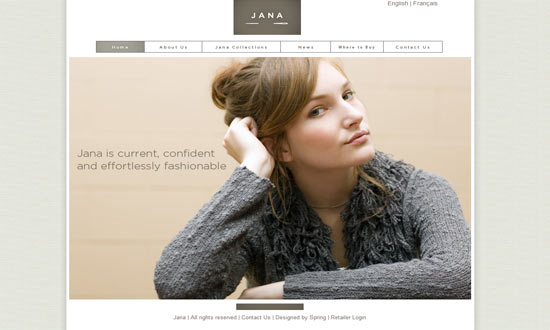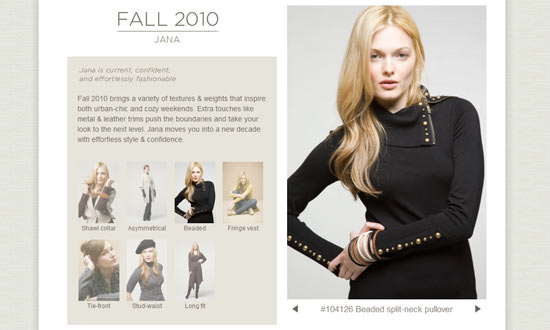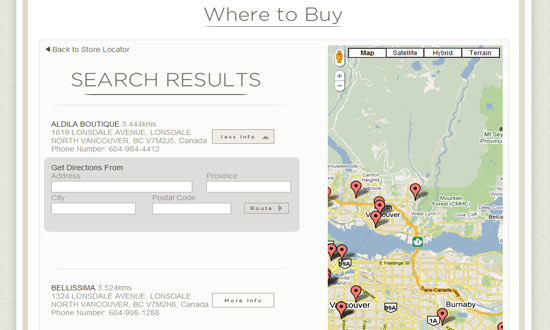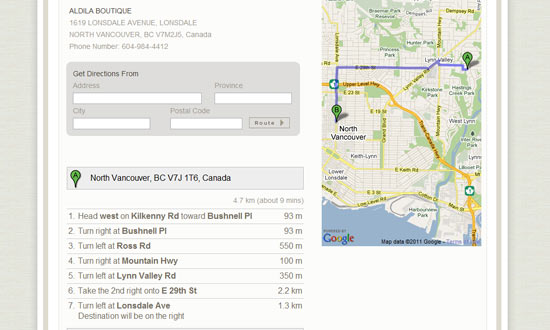 Websites developed by Hyperevo Tech